Thermal Management Systems Web Conference
Dear Member,
Greetings from SAENIS !
It gives us immense pleasure to share with you that The Thermal Management Systems Web Conference is now being organized by SAE Northern India Section from 26th August to 29th August 2020.
The web conference will focus on key policies and technological issues relevant to Thermal Management Systems such as India Cooling Action Plan (ICAP), Real Drive Emissions (RDE), Faster Adoption of Manufacturing of Electric (and Hybrid) Vehicles (FAME), Corporate Average Fuel Economy (CAFE), etc. Related industry and academia professionals will be speaking on these issues and will present their innovations and relevant challenges. Besides the keynote sessions, there will be 42 technical paper presentations accepted by SAE International using their online portal MyTech Zone.
You may also visit www.saenis.org and www.saeindia.org for more details.
On behalf of the Steering & Organizing Committee, we request you to make use of this opportunity and participate in the conference. We are looking forward to your active participation.
P.S.: Early registration for the event will help us for better planning and support as needed.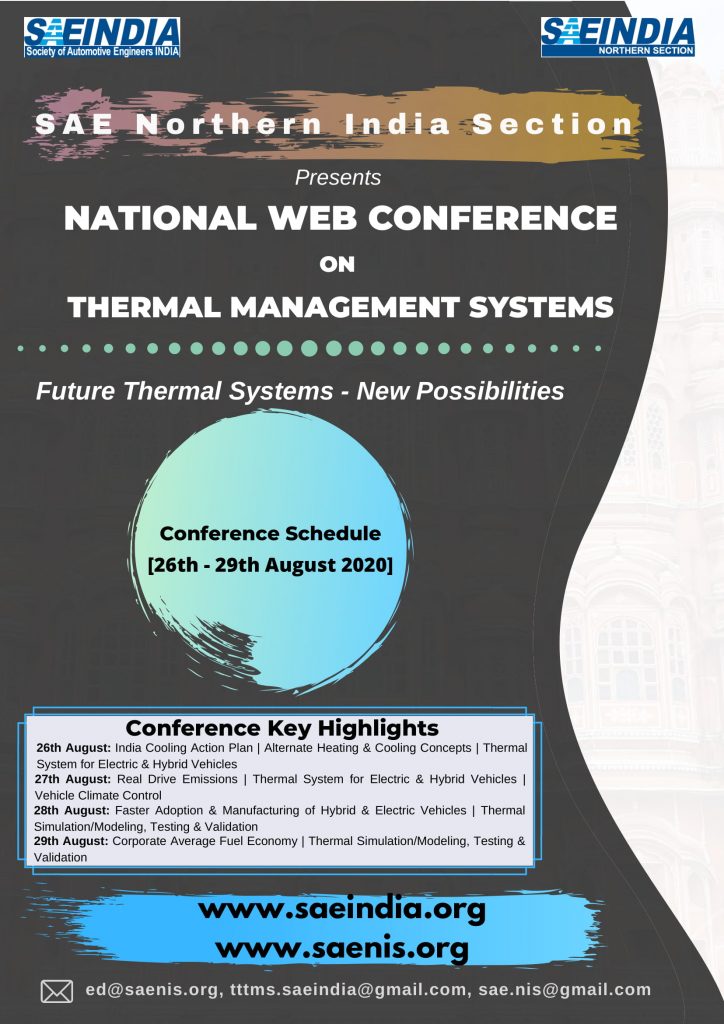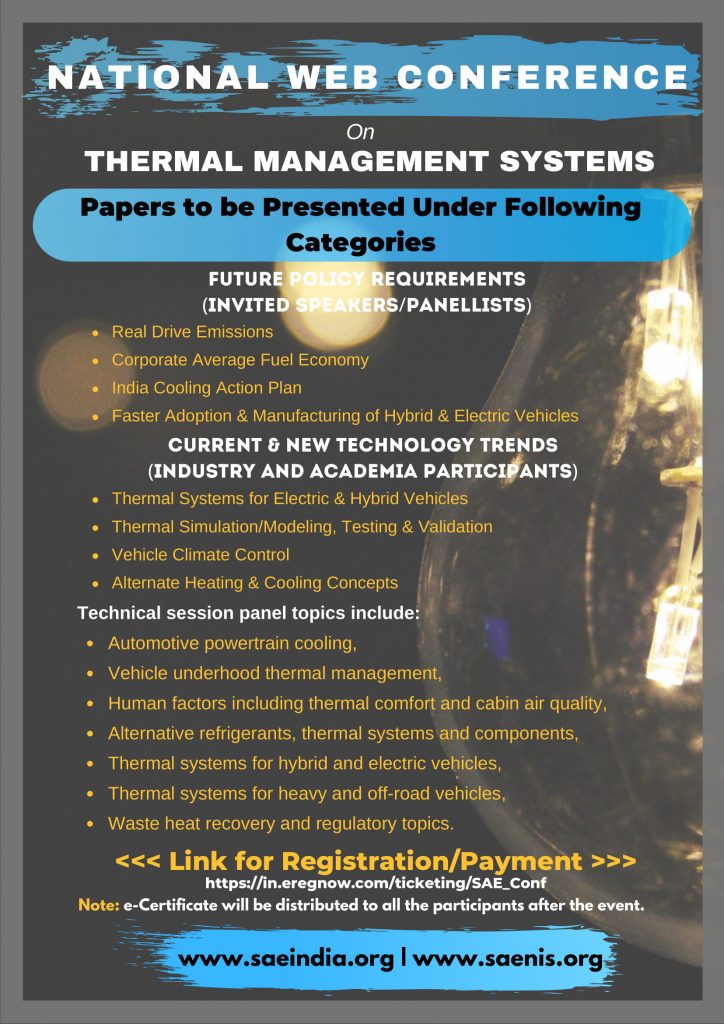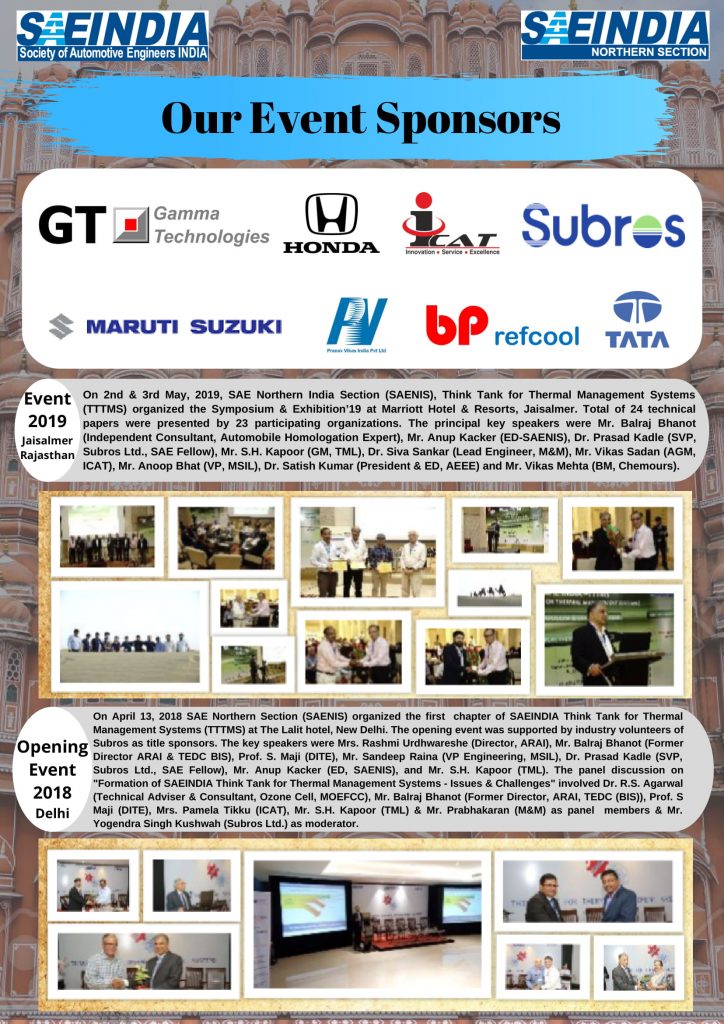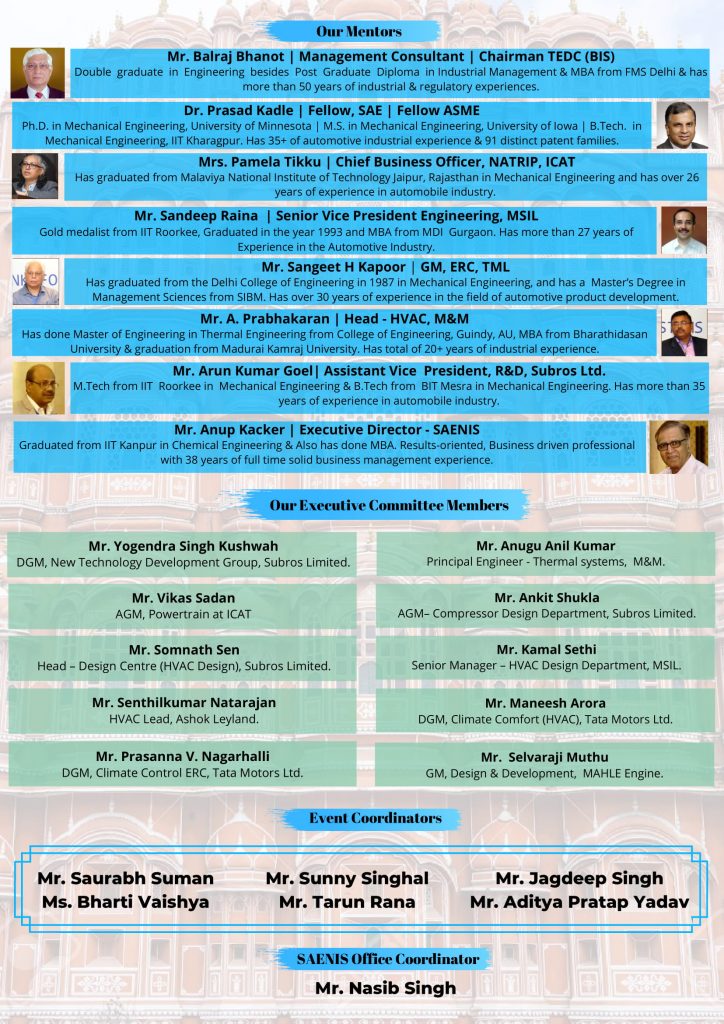 We request you to pass this information to your colleagues and associates for wider participation in the conference.
For any clarification, please reach out Mr. Anup Kacker (ED-SAENIS) at 9873188382 or Mr. Yogendra Singh Kushwah (DGM, Subros Ltd.) at 8826009945 or mail us at tttms.saeindia@gmail.com and ed@saenis.org.
Your support will go a long way in ensuring the success of this event.
Kind Regards
Anup Kacker
Executive Director
SAE Northern India Section