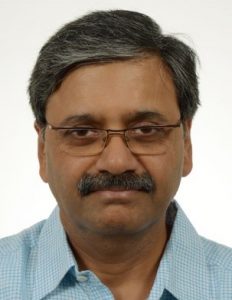 Mr. C.V. RAMAN
CTO
Maruti Suzuki India Limited
C V Raman is a graduate from Delhi College of Engineering with a BE in Mechanical Engineering. Prior to joining Maruti Udyog Limited in 1984, he worked with Escorts (Yamaha Divn.) Ltd. Raman started his career in Maruti in Vendor Development Department. During his tenure in Vendor Development till 2001, he was responsible for Component & Supplier development. His key achievements were development of the supplier eco system and also their upgradation of Quality & Technology by enabling tie-ups/joint ventures with global auto component suppliers.
In 2001 Raman became part of the Engineering Division of Maruti Suzuki. He was instrumental in developing Maruti Suzuki Engineering into a R&D hub of Suzuki Motor Corporation, outside of Japan. During his tenure many successful new models were launched. Key achievements under his leadership were the design & development of highly acclaimed Compact SUV, the Vitara Brezza and setting up of the state of the art R&D Center at Rohtak.
C V Raman is currently the CTO & Member of Executive Board of Maruti Suzuki.
C V Raman is also active in various professional bodies as:
Chairman of SIAM Committee on Emission & Conservation
Sr Vice President of SAE India
Past President of ARAI Governing Council
President of Governing Board of ASPIRE Technology Platform of ICAT
Director in Bharat Seats Limited, Krishna Maruti Limited & Machino Polymers Limited
Past Member of the PAC of NSTMIS, Deptt of Science & Technology, GOI
Member of CII Task Force on Future Mobility & Battery Storage
Past- Member of Governing Council of National Institute of Design, Haryana
For his outstanding contribution to Automotive R&D & the Successful Vitara Brezza, Raman was awarded `Man of the Year' by Top Gear in 2017. He was also the recipient of the Engineering Excellence Award by SAE India Foundation. Raman was also recognized as a Distinguished Alumni of DTU, in 2018.