BRCC-2015-Bengaluru-Writeup
CXO CONCLAVE 2015, 04th September 2015, Lee Meridian hotel,  Bengaluru: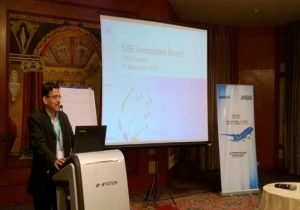 DR. ARAVIND S BHARADWAJ – INAUGURAL SPEECH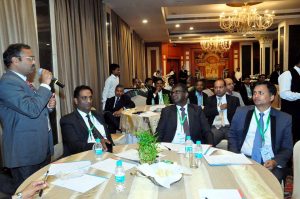 BIRD'S EYE VIEEW OF THE EVENT
SAEINDIA Aerospace Board organized CXO Conclave 2015, which was well attended by CXO's of various aerospace companies.
President of SAEINDIA Dr. Aravind Bharadwaj gave an introduction on SAEINDIA & its activities.  It was then followed by Dr. Bala Bharadvaj highlighting on the type of membership to be availed like Diamond, platinum, and gold for the companies / industries, who shall then look ahead in the upcoming days, this event was organized in the Lee-Meridian hotel Bengaluru on 04th September 2015.
It was followed by an impressive presentation on aerospace Board and its activities since its formation in December 2009.
He listed options to become Patron Member to develop strong Eco system for advancement of Aerospace community of professionals.