Turn Challenges into Opportunities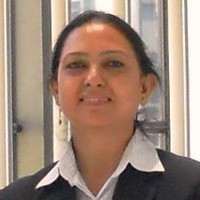 "I don't believe in taking right decisions. I take decisions and then make them right." – Ratan Tata
In my conversation with Mrs. Pamela Tikku, the chief business officer of the International Centre for Automotive Technology, I found her ideology and vision to be close to Mr. Ratan Tata's. She has been inspired by Mr. Ratan Tata to influence the Indian automotive industry in more than one way. The first Indian indigenous car Indica was Tata's brainchild, and Mrs. Tikku played an important role in the establishment of a multitude of Indian automotive test facilities. Speaking about test facility planning and development, she has been an integral part of the government of India's initiative to build a world-class facility starting from NATRIP, and is now in ICAT. The vision for the test facilities was seeded during her tenure in SIAM. It has been an honor to have an honest and intellectual conversation with the leader who has seen varied phases of the Indian automotive industry. I hope you find her journey as inspiring and audacious as I found it to be. 
Journey at ICAT:
In 2010, the Director who recruited Mrs. Pamela for ICAT, a subsidiary of NATRIP, was confident of her management and learnability skills. These skills got her on board to serve as the head of the power train (PT) department. Amongst her transfer and promotion, there was one minor issue. When inducted, she was a novice in the PT area and had to handle a bigger group of people. The first six months flew by, and the day for review with her manager was here. To her amazement, the confident manager expressed his initial apprehensions of having recruited her for a complex role. But, she had broken all barriers and outperformed her role. Her go-getter attitude and self-belief had made her accept the responsibilities given and find solutions to overcome challenges that came on the way.
Another feather in her cap was when Mr. Masao Horiba, the founder of Horiba, was visiting ICAT. Coincidentally, Pamela was looking to increase ICAT's capabilities in a transient dynamometer to ensure its readiness for BS-4 and BS-6. Her on the feet thinking got her to request for a 1-year rental dynamometer from Horiba, which would help them overcome the high cost yet prepare them for the industrial change. Mr. Horiba agreed to the pact and shipped their first Indian consignment of the transient dynamometer. She believes in trying and be ready for the worst. This gives her strength to accept challenges.
The below quote is the testament to her adaptability trait. 
"Adaptability is about the powerful difference between adapting to cope and adapting to win." – Max Mckeown.
Learnings from foundational years:
Rico Automotive hired its first female engineer in the year of 1993 for the OEM marketing department. It was the time when traveling to Rico's factory in the remote area of Dharuhera from Pamela's home was an arduous and unsafe task. Keeping true to her nature, she found ways to work around the problem by asking Rico's owner for the transportation facility. Fortunately, the owner got her on the same bus, which was used by senior executives of the neighboring company. Post her Rico stint, she saw many more firsts in other jobs and meeting rooms, but she never felt shy or awkward about the situation. On the contrary, she always believed she should never be given any special treatment in the R&R because of her gender. Specifically, she never shied away to go through the same drill as any male counterparts either on the shop floor or in the meeting room.  I loved her fresh take on it amongst many perspectives on women empowerment and feminism. 
"She believes that woman is no different because she is a woman. Like her male peers, if she has to sit in the corner, she will sit in the corner. If she has to have a standing lunch, she will have a standing lunch." 
Her work at Rico landed her to be amongst the first few employees at Honda India. While working at this MNC, she learned many successful traits needed by an automotive professional. The eye for detail, quality, and due diligence in planning are the top three which can help Indian OEMs to adapt and learn from their global counterparts. She shared that Honda employees believed in micro-planning and having critical paths for every milestone. So much so that they used to fill-up all the four walls of their conference rooms with sticky notes. Each sticky note represented activity for a specific team, and R/G/Y status was updated regularly. 
Insights on existing issues:
Being at the unique role of supporting the industry ecosystem innovate and test new products, and providing performance data to the government, Pamela gets the best and worse view of both the worlds. Therefore, I asked her to share the top three pressing issues that the automotive industry is battling. Her truthful and practical critique for all stakeholders ensured I was all ears. 
Enforcement: Today's automotive industry is observing a strong push to bring in state-of-the-art products and regulatory compliance. But, there is no push on the analysis of the user and its behavior. This gap widens the bridge between efforts and impact translation. Because of this, the intent of the government and efforts of OEMs gets lost. Specifically, her question of why we can't replicate the Chandigarh traffic enforcement model across India left me thinking hard about its solution.

Uniformity: One of the biggest hurdles of OEMs targeting the Indian market is the non-uniformity within road structure. It is a common practice to set up road bumps as a speed hassle without giving thought behind its gradient, or variant. There exists a dire need to come up with standardization of rumble strips or road bumps. Such norms will prohibit any more damage to the road and vehicles alike. 

Promotion of Public Transport: The clean, efficient, and comfortable public transport would mean more and more people would use it. In the metro cities such as Bengaluru, it becomes prominent to use public transport and help decongest the roads. Again, her question on the reason behind not having the same success of Delhi metro to other cities is incomprehensible to me. 
I found it quite reassuring that she has been leading one of the best testing and development facilities across India. Because through her story and intent, I know our present and future cars are in safe hands. And she would continue to invest the time and effort in building a greener, accessible, safer, and efficient mobility world.
____Brief Write-up Author – Riya, Functional Safety Manager at Mahindra Electric Mobility Limited, is an environmentalist at heart, reader by choice, and writer by passion.