Banoo Jakkirriaah, Principal Engineer at Mahindra & Mahindra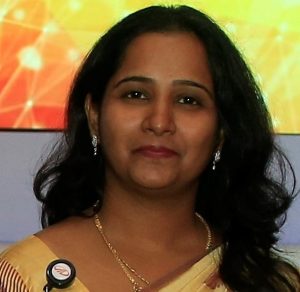 Mrs. Banoo continues to live by the below quote, much like her ideal Mary Barra, GM CEO,
" My definition of 'innovative' is providing value to the customer."
To top it, she likes to go two steps further and adds value to the life of three important stakeholders-customers, organizations, and society. Later in the story, she breaks down the value-adding philosophy, specifically for mobility customers.
Our today's guest- Mrs. Banoo Jakkirriaah, Principal Engineer at Mahindra & Mahindra, is an excellent automotive professional, inspiring leader, and a changemaker. She has been the recipient of multiple awards such as 'Tech Women of the Year (2016)', 'Best Connected Technology Solution of the Year (2017)' and membership to the elite "Women Leadership Program by Mahindra".
Coming from a humble and conservative background, she had to fight many battles in her life to reach where she is today. I think her warrior mindset, determination to succeed, and empowering attitude make her story compelling and noteworthy. I hope her story inspires you to develop a winning attitude too and motivate you to live your life to the fullest.
Banoo was lucky to have been born to parents who believed in the value of education. Despite familial and societal pressures, they ensured all their three kids graduated as engineers /doctor. Using this strength and determination, Banoo fought against gender bias, and missed opportunities from an incredibly early age. In 2002, she started her first job at a minimal salary to financially support her family and contribute to her mother's failing health. Beyond finishing her regular work at the office and home, she would regularly spend time on a rented computer to hone her programming skills. Her sleepless nights did its magic when she got selected to work for a Tier-1 automotive company in product development department. Yet again, she had to face some ramp-up challenges, but she continued to learn and execute all the technologies, processes, and projects. Therefore, it was no brainer when the group company recognized her as the best programmer.
She ventured into bigger and better projects with her next companies. In 2013, when she got recruited for Mahindra & Mahindra as a manager, it was a dream come true. At that time, she was a mother of two toddlers and had to cover a long distance to reach the office. She was supposed to handle a team full of GETs, who was working on next-generation technologies. There were a couple of sleepless nights again but, this time with two fast asleep toddlers in her lap. However, as with any other demanding work, it paid off well when she became an integral part of DiGiSENSE launch. An incident from her early career days shows her focus and belief in her strengths. Recalling the mishap from the deserted mining area, where she was testing a feature meant to catch truck driver's inefficiencies, she remembered being threatened by the driver's leader based on an unintended perception about the product. Without losing her cool, she clarified their doubts and made them realize the value it had to offer. In retrospection, she would still not think twice if asked to climb a tractor, work in the proto shop, or stand in a production line for the benefit of the project. Because she believes in the below quote by Mr. Anand Mahindra,
"You go into a battle with your strengths."
One of my favourite projects of her Mahindra stint is her work for the Indian farmers. The DiGiSENSE, a technical solution by Mahindra aims to increase the productivity and income for small land farmers, which has a direct impact on the society. My favourite part of the project was her visit to 5 farmers from a small village, which provided her with "behind the scenes perspective" and customer-centric insights. She figured out the necessity of coherency in her technological solutions, which will eventually serve the needs of her diverse customers. As promised in the beginning, she shared all three lessons as applied in Mahindra's Digisense product, which ensured that the solution remained relevant even when 2G technology was made obsolete in two years of its SOP.
Understanding customer needs (implicit and explicit):
By being mindful of the changing customer needs and market trends such as technology updates or obsolescence, you can always stay relevant.
Considering scalable technologies:
To avoid re-work, loss of valuable customers, or inconvenience, you can architect your product to have scalability property.
Observing dynamic development strategies:
To align with customer needs and scalable technologies, you need to develop strategies that will ensure benefits to the customer, your organization, and the society.
Beyond serving for the comfort and convenience of her tractor friends, she works tirelessly for their safety. Her team's goal is to make these technologies and products available to all farmers by focusing on the affordability factor.
I am proud to have interviewed the leader who bounces back stronger each time the life hits her hard.
On a parting note, she shared few lessons for an automotive engineer.
Keep Learning (to keep yourself abreast with the latest technology),
Start exploring (do not wait for the opportunities to knock your doors),
Execute seamlessly (apply the knowledge gained),
Stay connected (maximize the impact of networking by being your brand and living your brand).
For the women engineers, she rhetorically said, "Why can't we(women) replicate all that we do for the house in our careers as well? Why do we have to give up only on that?"
Brief Write-up Author – Riya, Functional Safety Manager at Mahindra Electric Mobility Limited, is an environmentalist at heart, reader by choice, and writer by passion.