Mr.Murli Iyer-25 Year Employee Service Award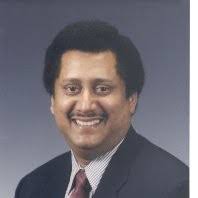 Mr. Murli lyer holds an MBA in International Business from the       Rochester Institute of Technology, New York, an Advanced Honors Degree in Russian Language & Literature, and a Bachelors Degree in Science from India.
Mr. lyer has worked and consulted for over thirty years with a number of organizations in the areas of international business development, corporate planning, strategic marketing, and cross-cultural negotiation. Additionally, he has served as a Russian Interpreter with several Indian, Russian, and U. S. agencies.
He has taught courses in International Business, Cross-cultural communication, and Russian language at the Rochester Institute of Technology, St. John Fisher College, Rochester, New York, and Legacy International, Bedford, Virginia.
Mr. lyer has traveled extensively in Western and Eastern Europe, Mexico, Middle East, Central Asia, North and South Africa, and ASEAN region. As Executive Advisor on Global Affairs, he is responsible for developing SAE's strategic alliances with overseas partners and providing support and advice to SAE President and the Chief Executive Officer on strategic global issues. Mr. lyer played a key role in establishing several of SAE's overseas chapters, strategic partnerships, and affiliate societies in various countries including SAE India. He serves as a board member on the boards of SAE India and SAE India Foundation.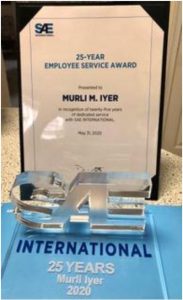 Mr. Murli lyer received 25 Year Employee Service Award with SAE International