SAEINDIA FOUNDATION 2019-2020
SAEINDIA FOUNDATION
2019-20 ANNUAL AWARDS FUNCTION
 The fifth Annual Awards Function of SAEINDIA Foundation was held on 10th February, 2020 at Hotel Pride Plaza, New Delhi. The awards were given to recognize & motivate young Women Engineering Students, Working professionals, SAEINDIA Section Champions, Institute & to honor our Gurus and Mentors for their contribution to mobility at large. The Chief Guest for the event was Dr Richard Greaves, Past President – SAE International. Mr. Deepak Jain, President ACMA was the Guest of Honor at the occasion. Mr. Murli Iyer, Executive advisor Global affairs- SAE International, DR. Bala Bharadvaj, President-SAEINDIA & MD of Boeing India Engineering & Technology Center, Mr. Dinesh Tyagi, Chairman SAE Northern India section & Director ICAT and Mr. IV Rao , President SAE India Foundation were present on dais.
Mr. I V Rao, President, SAEINDIA Foundation welcomed the guests and apprised them about  the activities of the Foundation and the objective of the SAEINDIA Foundation Awards. He emphasized need to give back to society & progress can happen thru mutual cooperation. Mr IV Rao also announced the incorporation of a new award category ( Dr K Kumar Quality Excellence Award) to acknowledge the immense contribution of Dr K Kumar towards Quality /Engineering Excellence in Mobility sector. He expressed his gratitude towards the Award sponsoring Organization for their continuous support and put forward a request to all to contribute more towards the enhancing higher participation and recognition across the Academia/Faculty/Industry members. More than 90 invitees and guests from the Industry, Government & Academia attended the Annual Awards Function of SAEINDIA Foundation.
Mr. Deepak Jain delivered the key note address. His talk was inspirational and motivating for all those who were present. He emphasized on continued education and hands on experience and analyzing what worked and what did not and challenging the situation. He appreciated the efforts of SAEINDIA Foundation in awarding the students, faculty members & professionals from the Industry based on their education and excellence in hands on work.
Dr. Richard Greaves appreciated the efforts of SAEINDIA Foundation in recognizing students, Faculty & Corporates for their contribution in the field of mobility. He highlighted need for skill development to succeed in Make in India & Design in India targets and need to do dip drive analysis to find gaps so as to meet expectation of industry in skill development. He assured of greater support of industry in all activities related to SAE INDIA.
Mr. Murali Iyer emphasized support of SAE International to SAE activities in India and requested Industry leaders for their increased support to SAE activities for the benefit of society.
Dr. Bala Bharadvaj appreciated the role of volunteers, mentors in conducting various SAE activities and congratulated SAE INDIA foundation for appreciating and motivating them.
Mr. Dinesh Tyagi, Director ICAT & Chairman SAE Northern India Section in his Vote Of Thanks address summarized the event proceedings and thanked the contributors for their valuable support and wished the awardees the very best towards their continuous contribution towards sustaining the broader objectives of SAE India initiatives.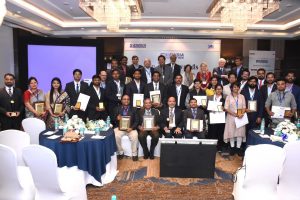 13th March, 2020
    Deepak Panda Secretary – SAEINDIA Foundation
   Enclosed:: Annexure 1- Awardees list Annexure 2-       Event Highlights.
ANNEXURE: 1 (Awards & Awardees)
The following awards were presented at the Event: Name (Organization)
Dr. K Kumar Quality excellence award:

Dr. Sarita Nagpal (CII- Confederation of Indian Industry)

Roll of Honor Award:

Mr. NS Rao (Maruti Suzuki India Ltd) Mr. Sanjay S Nibandhe (ARAI,Pune)

Dr. Y Sreenivas Rao (DRDO,Hyderabad)

Life Time Achievement

Dr. R K Malhotra (FIPI)

Mr. Vinay Mundada (Consultant) Mr. V. Ganesan (Retd. IIT-Madras)

Guru Awards:

Mr Tuhin Srivastava (KIET Group of Institutions, Ghaziabad)

Mr. Prakash Bhaskar Joshi (MIT,Pune)

Dr. D Muruga Anandam (Jeppiaar Institute of Technology,Chennai)

Ms. Aardhana Purohit (CCA School,Gurgaon)

Ms. Shraddha Gaur (Middle School, Nashik)

Champion Award:

Mr. Uday Sharma (Maruti Suzuki India Ltd) Mr. Bibhu Kumar (ICAT, Manesar)

Mr. Krishnat Patil (John Deere India Pvt Ltd,Pune)

Mr. C Pradeep (Force Motors,Pune)

Engineer of the Year Award:

Mr. Jietndra Singh Gaur (ICAT, Manesar)

Mr. Sandip Kailas Rajput (John Deere India Pvt Ltd,Pune)

Mr. R.A.Armstrong (TAFE, Chennai)

Revati Iyer Memorial Award:

Mr.Pranjal Shukla (BITS- Pilani)

Corporate Award:

M/S Lovely Professional University M/S Endurance Technologies Ltd M/S Royal Enfield

Myers Uyehara Outstanding Student Paper Award:

1st: Ms. Aasifa Raunak (IIT- Madras) 2nd:Mr.Sarnab Debnath (ARAI Academy)

Kalpana Chawla Award:

1st:Ms. Katya Sah (Indira Gandhi Delhi Technical University for Women)

1st:Ms. Sanga spurti ravikumar (Osmania University)

3rd:Ms. Vaishali Singh (Indira Gandhi Delhi

Technical University for Women)

Student of the Year:

1st: Mr. Swapnil Kumar (VIT University,Vellore)

2nd :Mr.Tanmay Bansal (KIET Group of Institutions, Ghaziabad)

3rd : Mayank Anand (Kalinga Institute of industrial technology, Bhubaneswar)

3rd : Preet K Pandit (Nirma University, Gujarat)

Greaves Award for outstanding contribution to Indian Aero-space Industry

1st: Mr. Dinesh Manoharan (UCAL Fuel Systems Ltd)

Bengaluru

2nd:Robin Jacob (Collins Aerospace, Bengaluru)

Best mobility innovation of the year Award

Mr. J. SREE GURURAJ (Mahindra & Mahindra)
ANNEXURE: 2 (Event Highlights)
Event Highlights: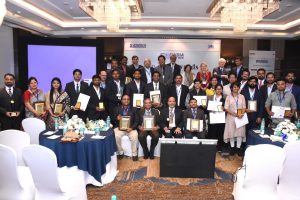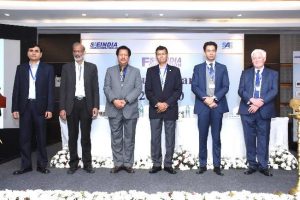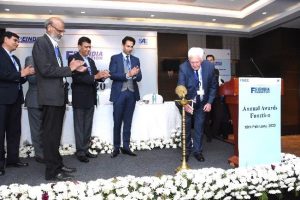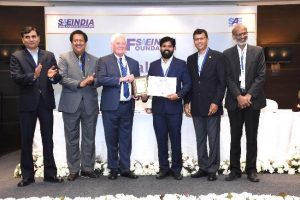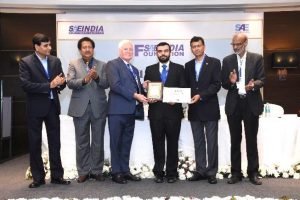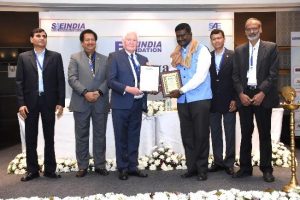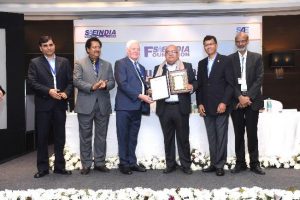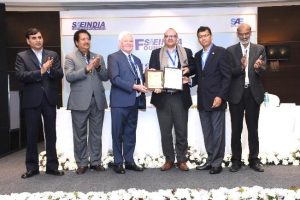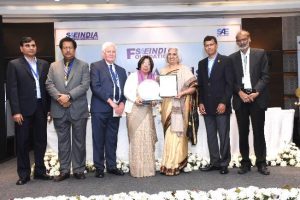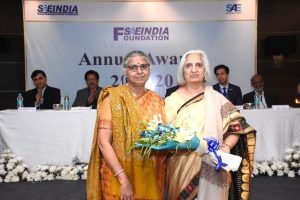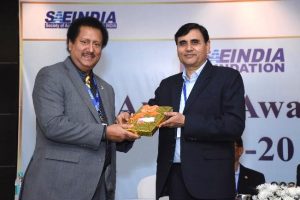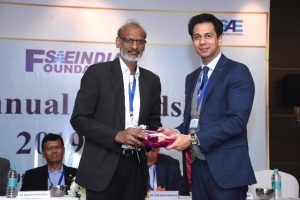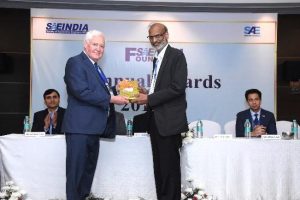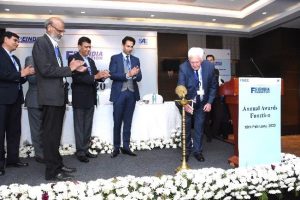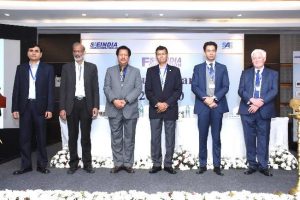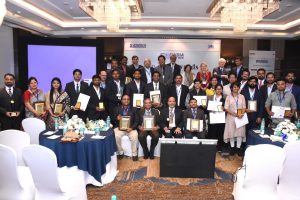 A