2 and 3_wheeler_conference_2023
About Two & Wheeler Conference 2023
Following the successful ardent of the 2 editions of Two Wheeler Conference, SAEINDIA along with CAAR of IITM, is organizing the 3rd Edition of Two Wheeler Conference @ IIT Madras, from 14th - 15th of July 2023.
India is the second largest manufacturer of 2 Wheelers in the world, next to China. A New Era in terms of continued regulations and serious challenges has rised;
Indian 2 Wheeler industry is not caught unawares and has been steadily preparing to face the challenge, by offering game-changing products climbing up the technology curve.
The concept of electric mobility has grown up in right earnest, where new start-ups are pushing the barriers and testing their products with the whole ecosystem (including vendors and dealers), gearing up to support the auto industry.
Indian 2 Wheeler OEMs like Hero Motocorp, Bajaj Auto, TVS Motors, Royal Enfield, Jawa, and Yezdi, along with Home-grown EV Companies like Ola Electric, Ather Energy, Tork Motors, Ultra Violette, River Electric, and Greaves have set their sights high and are constantly strengthening their R&D, by introducing innovative features in connectivity, safety tech, battery chemistry & Management to cope up with the emerging challenges.
Set in this context, SAEINDIA is organizing a Two Wheeler conference with the theme ''2W Ecosystem: Pole-vaulting Sustainable Mobility''.
About SAEINDIA
SAEINDIA is India's leading resource for mobility technology. As an individual member-driven society of mobility practitioners, the ownership of SAEINDIA wrests with its members who are Individuals from the mobility community, which includes Engineers Executives from Industry, Government Officials, Academics and Students.
SAEINDIA is a strategic alliance partner of SAE International registered in India as an Indian nonprofit engineering and scientific society dedicated to the advancement of the mobility industry in India.
About CAAR
Centre of Excellence in Advanced Automotive Research (CAAR) has been setup at IIT Madras, under the Tamil Nadu Societies Act 1975. It is a unique centre that focuses on Research Technologies, relevant to the Automotive Industry. Its research effort is on the current technologies and Future Trends. It works with the Auto Industry in India and Abroad. Presently mobility applications are ICE Vehicles and EV's. Both streams attracts a lot of research efforts supported by CAAR. Fraunhofer is CAAR's Technology partner.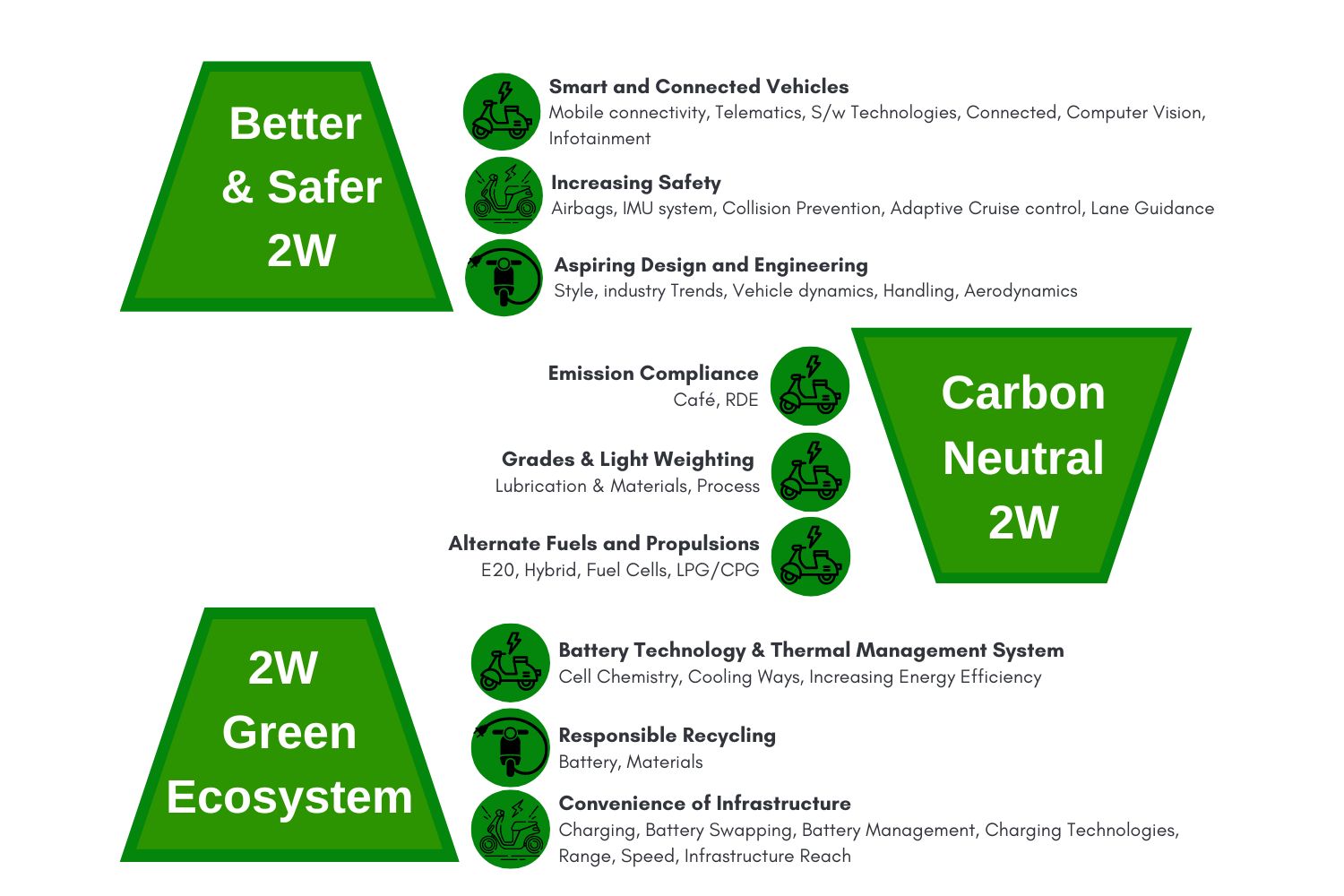 2 & 3 Wheeler Conference - Team
Mr. Vijay Antony Babu | +91 96001 52999 | vijay.ab@saeindia.org
Mr. Raghul Sivaguru | +91 88704 71513 | raghul@saeindia.org