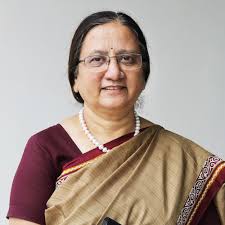 Dear Member of SAEINDIA,
Warm Greetings!
SAEINDIA, like every other organization, is getting into new normal, and we have quickly adapted ourselves to the digital way of working in all the three verticals of Auto, Aero and Off-Highway.
We have successfully completed the first virtual BAJA competition, and the palpable enthusiasm from the student community and mobility engineers deserves excellent appreciation!
By December 2020, we had held three significant conferences in Aerospace, Vehicle Dynamics and Functional Safety. We are very proud that AeroCON 2020 and FSC 2021 happened for the 1st time in the long history of 25 years of SAEINDIA. In addition, we have also carried out over 200 Webinars & several Professional Development Programs (PDP) to propagate knowledge dissemination and skills enhancement to Academia's mobility engineers and members.
The next exciting event would be SIAT (Symposium on International Automotive Technology), an SAE conference organized in collaboration with ARAI. SIAT has a strong legacy since 1995. Further, the 4th edition of iTEC INDIA 2021 will be held during December 2021. There are also plans for a Two & Three Wheeler conference with a virtual design competition for the electric vehicle.
We continue to strengthen our staff strength in the SAEINDIA HQ office to bring qualitative and quantitative growth to our programs and events for mobility professionals and academic members.
To ensure organized governance and compliance with systematic orchestration of programs, we have taken steps to develop the Business Excellence Model for SAEINDIA. We wish to assure the automotive fraternity that SAEINDIA will strive continuously to increase the value proposition to all key stakeholders, including individual members and many student members from over 400 collegiate clubs all over the country.
Our website is the organization's face in the changing digital dominance, and we look forward to users suggestions for making it more vibrant.
Best Wishes and Warm Regards,
Rashmi Urdhwareshe,
President 
SAEINDIA